Outer Banks Workshop 2017
Outer Banks Workshop w/ Cathy Anderson – Thursday, May 4th, 2-17 – Sunday, May 7 2017
8 Spots available – $375 (fri-sun) – $425 (thurs-sun)
Join in the beautiful Outer Banks of North Carolina as we explore the wild and untamed Cape Hatteras National Seashore.  This workshop will cover several genres of photography, including landscape photography, astrophotography, and wildlife photography.  As we explore the beautiful seashores of North Carolina's barrier islands, we will photograph aging piers, famous lighthouses, and unspoiled beaches along the shoreline. As night falls, we will explore the coast and the virgin night skies, free from light pollution.  We will teach you the basics of astrophotography, including star trails, photographing the Milky Way, selecting the best conditions, and the proper equipment for optimum night photography.  We will  spend one night camping near Oregon Inlet and another evening camping out on Frisco Island and awake every morning to photograph the sunrise over the Atlantic Ocean.  Join us and don't miss this one-of-a-kind coastal experience sure to create lasting memories for you, all the while strengthening your photographic skills.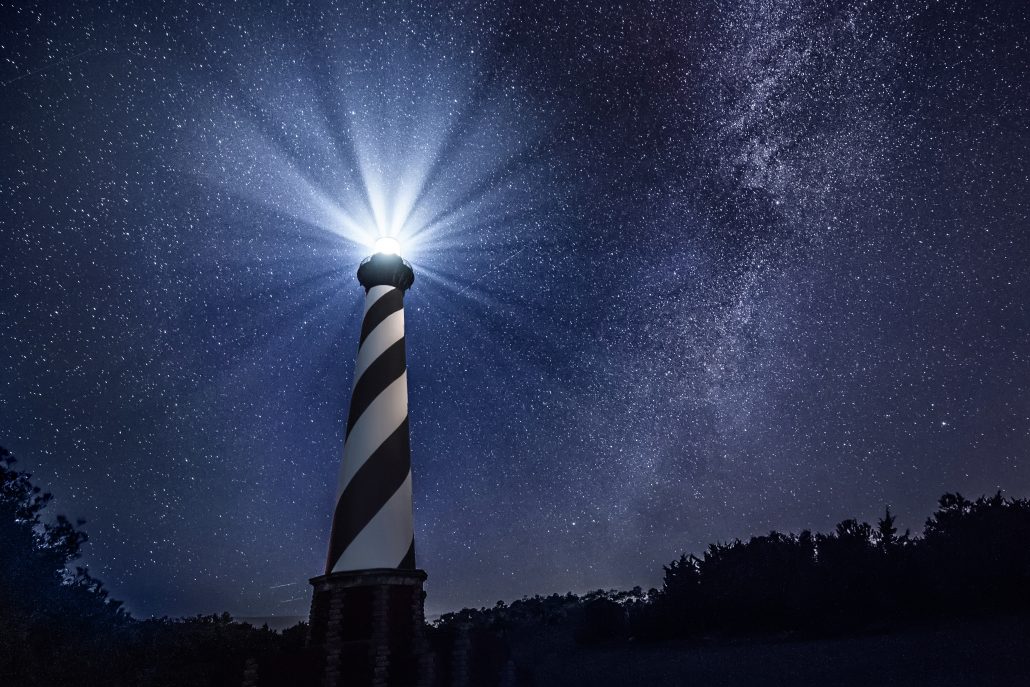 Thursday, May 4: Meet near Kitty Hawk for dinner and then travel to Oregon Inlet campground to set up camp.  Around a roaring bonfire, we'll discuss plans for the weekend and get to know each other, enjoying fellowship, beers, and smores around the fire.
Friday, May 5: The alarm clock rings early, starting today!  We will awake predawn and head to Roanoke Marshes Lighthouse for sunrise. After sunrise, we will travel to Manteo/Kitty Hawk for breakfast and tour Jockey's Ridge State Park (hang gliding?).  For lunch, we will pack a picnic lunch and eat it at the park, and then have the afternoon free to explore the local landscape.  After a good dinner, we will head to Bodie Island Lighthouse for wildlife, sunset, and astrophotography.  We will head back to camp and spend the evening enjoying another campfire.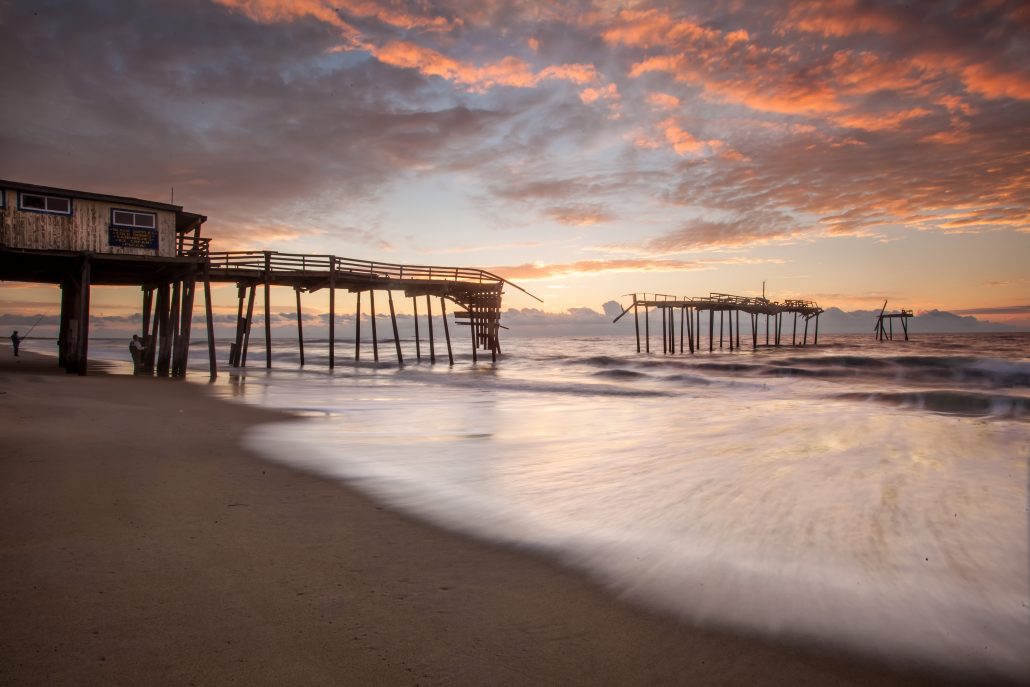 Saturday, May 6: Wake up early for a beautiful sunrise at Oregon Inlet and Pea Island Wildlife Reserve.  After sunrise, we will head back to camp for breakfast and to break camp.  We will travel to Frisco, NC and set up camp at Frisco Campground.  We will eat a light lunch at Cape Hatteras Lighthouse and tour the grounds, and participants can choose to climb the lighthouse.  After lunch, anyone wishing to photograph large ocean waves at Cape Point may carpool and drive on the beach.  After we return, we will eat a good dinner and head to Cape Hatteras for sunset and astrophotography.  We will make an optional trip to Frisco Pier for night photography; anyone wishing to forego this option may return to camp for the evening.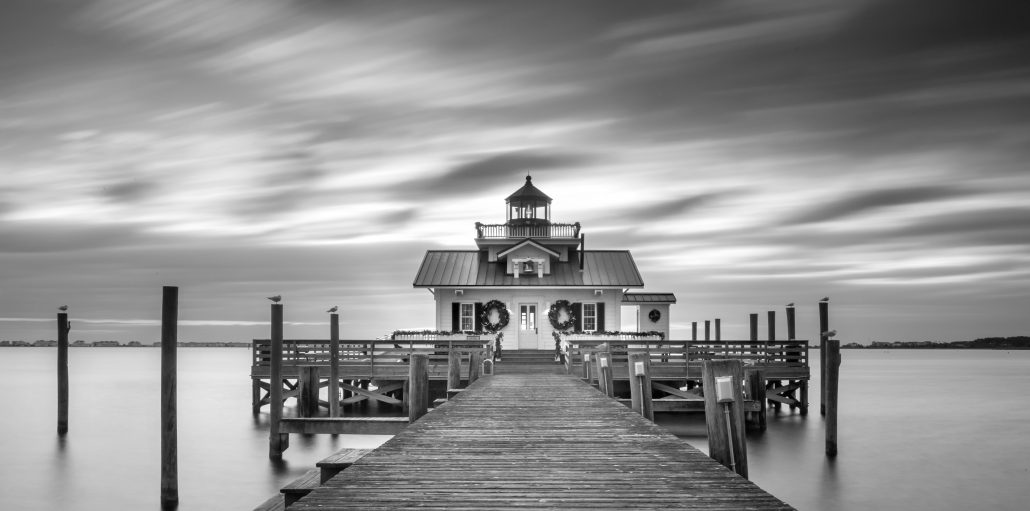 Sunday, May 7: Wake up bright and early to photograph the sunrise at Frisco Pier, covering more sunrise techniques and optional long exposure photograph with neutral density filters.  After we photograph the pier, we will travel back to camp for breakfast and to break camp, concluding our trip.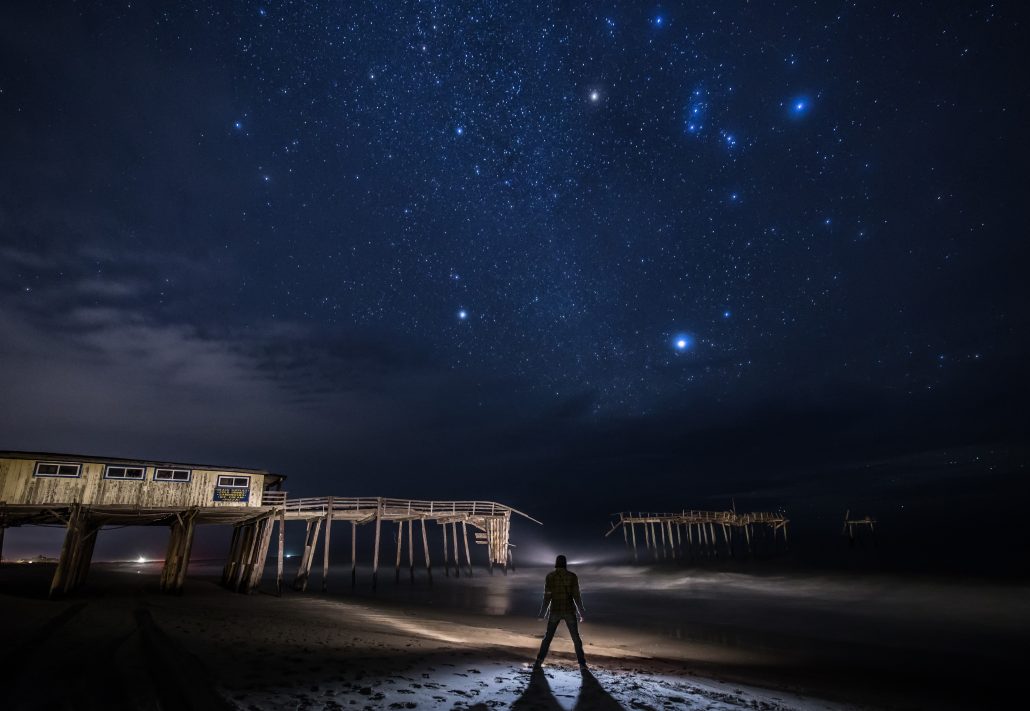 This Workshop will be Co-hosted by Cathy Anderson, she is an award winning photographer from Morganton NC who I am so incredibly excited to work with! Cathy has been visiting the OBX for years and has found some of the most exciting places to shoot, all photos below are from her and you can read up on her many accomplishments throughout her career here  – https://issuu.com/cathyandersonphoto/docs/speaker-packet_0f698119c147be
*There will be 8 spots available on this trip
---
Things everyone should have :
Sleeping bag
Flip-flops and tennis shoes
Lightweight tent
Netting and bug spray
Water
Lightweight sleeping pad
Backpack and/or day pack
Warm layers for night time
Cookset
Camp food
Extra batteries
Tripod
Camera
Extra batteries
Wide angle lens (F2.8, 15-20mm is optimum)
Telephoto lens (200mm or more)
Intervalometer
Cable release
* Camping at the beach always includes exposure to mosquitoes and sand flies, so make sure to bring netting and bug spray with your normal camping equipment.